TINA GLASIER
CONTACT INFORMATION
---
HomeLife Benchmark Realty
Phone -
604-512-3333
Phone -
604-530-4141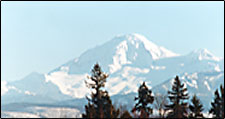 On this site you will be able to tour all properties for sale on the Multiple Listing Service (MLS) in all regions of the Fraser Valley and Vancouver areas as well as receive buying and selling tips, community, and resource information. Feel free to take an unguided tour of homes for sale and then contact me to receive your guided tour. I can show you any homes listed for sale. If you are considering selling your home, contact me for your FREE Home Evaluation to determine its value. If you are a first time buyer, click here for your FREE First Time Buyers Package.
When you read the document entitled "Working with a Real Estate Agent" on this site you will realize the importance of having an independent Real Estate Professional to represent you when buying or selling real estate.
My objective is to save buyers and sellers precious time and money and diminish the stress that often accompanies the moving process. I hope you find this site helpful to meet your real estate objectives. Please be sure to bookmark this page and visit often.